Lucas County Holding Facility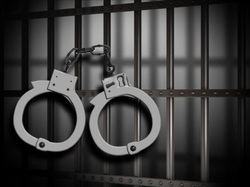 Lucas County Holding Facility is located in the Lucas County Law Center at 48559 Hy-Vee Rd. Inmates are held up to 24 hours and, if not released, will be transported to be held in another county. In most cases, this means a transport to Wayne or Clarke County.

Serving Mittimus:
If you have mittimus time to serve, you must come to the Sheriff's Office and sign Housing & Restitution paperwork, prior to serving your time. At that time, you will be given further instructions on how to set up your service in another county.




If you have any questions regarding the Lucas County Holding Facility, call 641-774-5083 and ask to speak with Sheriff Brett Tharp.
---
Current Inmates
Last Update 12/09/16 @ 0927. This lineup is not updated in real time. Updates normally happen Monday through Friday, with holidays being an exception. For the most recent information call 641-774-5083.

Any and all charges listed for any individual are merely an accusation and that the defendant is presumed innocent until and unless proven guilty.


Elam,Preston Duane - Criminal Trespass. Bond $300 cash or surety. Currently housed in Marshal County

Fee,Kenneth William - Currently holding for Monroe County, Mo. for a felony warrant. No Bond. Currently housed in Lucas County.

Stevens,Charles Brett- Eluding, Careless Driving, Recklace Driving, Fail to Obey Stop Signs (9 counts), Excessive Speed, Criminal Mischief 5th Degree, Possession of Controlled Substance 1st Offense, Trespass, Failure to have Valid License, Possession of Drug Paraphernalia, Open Container, Interference with Official Acts, Possession of Methamphetamine, Failure to Affix Tax Stamp, Burglary 3rd Degree (x3), Theft 5th Degree (x3). Bond $30,000 cash only. Currently housed in Wayne County.